Welcome to Fanning the Flames, an online portal to a variety of resources focused on the propaganda of modern Japan. Your exploration will reveal resources in the form of digital stories, videos, interactives, and digitized collections—gathered together by the staff of the Hoover Institution Library & Archives (HILA) and subject matter specialists from around the world.
Discover new research. See one-of-a-kind objects. Watch propaganda performed. Share your insights.
Engage with HILA.
Digital Stories
Explore highlighted topics related to propaganda in modern Japan through digital stories.

Core Topics introduce the history, propaganda, and artistic mediums of the era.

A Closer Look offers explorations of more specific topics crafted in special collaborations.
Collection Highlights
Discover the collections and items that inspired the Fanning the Flames project.
Engage
Watch, play, and interact with digitized collections in new ways.
Exhibition in Hoover Tower Gallery
Experience the propaganda of modern Japan in person on the Stanford University campus.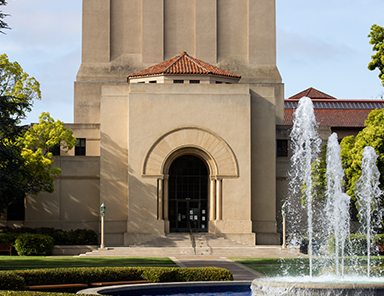 Visit the Hoover Tower galleries Monday through Friday from 10:00am to 4:00pm to see the new temporary exhibition Fanning the Flames: Propaganda in Modern Japan and the re-opening of Hoover@100. 
Exhibitions are free to visit, but tickets are now required to accommodate social distancing. (see link below)
Additionally, the Lou Henry Hoover Observation Deck in Hoover Tower is now open to all Stanford Affiliates. Tickets may be reserved at the same link.
Fanning the Flames: Propaganda in Modern Japan
EDITED BY KAORU (KAY) UEDA
BUY BOOK
Propaganda shaped Japan during a time of dramatic cultural and political change, as a once isolated feudal country was transformed into an imperialist modern state. In Fanning the Flames, essays by renowned experts probe and contextualize these potent arts, accompanied by rich illustrations from the celebrated collections of the Hoover Institution Library & Archives, including woodblock prints, photos, posters, and the rarely examined "paper plays" known as kamishibai. These documents impart a valuable understanding of the past, present, and future of East Asia, where old wounds from battles won and lost still reverberate within Russian, Japanese, and Chinese relations.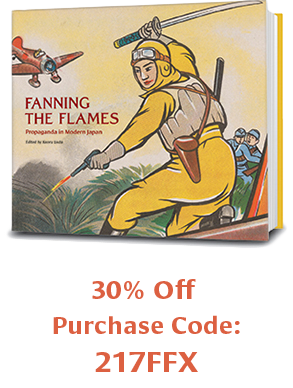 01
Picturing Empire, Nishiki-e and the Wars of Imperial Japan | Olivia Morello and Michael R. Auslin
02
Anchors of History, The Long Shadow of Imperial Japanese Propaganda | Barak Kushner
03
Multinational Perspectives of Visualized Journalism on the Sino-Japanese War, A Comparative Study of Meiji Japan, Qing China, and Europe | Toshihiko Kishi
04
Nishiki-e and War Prints | Junichi Okubo
05
A Visual Revolution, The Emperor in Popular Nishiki-e | Alice Y. Tseng
06
Visual Media Trends during the Russo-Japanese War Period, A Comparative Study of Meiji Japan and Czarist Russia | Toshihiko Kishi
07
Bakudan san'yūshi, The Three Heroes of Shanghai | Hanae Kurihara Kramer and Scott Kramer
08
The Pacific War and Kamishibai | Tsuneo Yasuda
09
Printed Wartime Kamishibai | Taketoshi Yamamoto
Events
The Fanning the Flames Speaker Series highlights conversations with leading scholars of modern East Asian history, art, and propaganda and is presented in conjunction with the launch of the book, website, and upcoming physical exhibition.
Learn more about the Library & Archives
The mission of the Hoover Institution Library & Archives is to collect, preserve, and make available the most important materials about global political, social, and economic change in the twentieth and twenty-first centuries. We serve as a platform for a vibrant community of scholars and a broad public interested in the meaning and role of history.